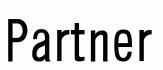 Welcome to our Partner page

PARTNER WITH US! - ArtBusinessDirectory.com welcomes and embraces mutually beneficial partnerships and alliances with other companies, organizations and websites that are involved in the creative and visual arts. We can share the advantages and benefits of increasing mutual brand exposure, promotion and increased visibility in a way that benefits all that join us. If you are interested in potentially lucrative and powerful partnership alliances and business collaboration opportunities with ArtBusinessDirectory.com, please contact us by filling out our contact us form putting partnership inquiry in the subject. We would be delighted to hear from you and will get back to you soon.
For questions or additional info please contact us at 310-598-7991, Email us at info(at)artbusinessdirectory.com or use our contact form CLICK HERE

Business Development, Business Proposals, Opportunities or Partnership Inquiries WELCOME!

ArtBusinessDirectory.com IS ACTIVELY INTERESTED IN FORGING STRATEGIC BUSINESS RELATIONSHIPS.

We welcome mutually beneficial business development opportunities. If you have a business proposal or opportunity, related to the Arts, and you would like to have it considered, please fill out our contact us form. Put Partner inquiry in your subject.

---
Join us in partnering with ARTBUSINESSDIRECTORY.COM. The Internet is vast with lots of room for powerful mutual growth. The sky?s the limit? when we collaborate and cooperate for mutual growth and success, so join us!
?WHY PARTNER WITH ARTBUSINESSDIRECTORY.COM?
There are many benefits for you by partnering or forming a collaborative alliance with us. Here are just some of the ways partnering with us can benefit you. Depending on the type and level of partnership, alliance or collaboration you have with us here are some of the benefits we can offer!
1* We offer partnership opportunities that can promote, market and grow your company, organization or brand to our growing community and network.
2* Mutual growth and increased financial profits for you. We also offer revenue share and commission money making opportunities with us.
3* Partnering with us is flexible and customizable with no disruption to your current business model
HERE ARE SOME OF THE BENEFITS AVAILABLE FOR OUR PARTNERS:
FEATURED ON OUR SITE AS ARTBUSINESSDIRECTORY.COM? PARTNER with high visibility.
1) FREE Customized Promotional marketing & email campaigns to our valuable audience and members
2) FREE Customized text listing on our site
3) FREE banner advertising on our site
4) FREE Special customized advertising and marketing campaigns, also social Media and twitter promotion.
5) 25% Commission on annual paid memberships sent to ArtBusinessDirectory.com
WHAT TYPE OF PARTNERS, ALLIANCES & RELATIONSHIPS WE ARE INTERESTED IN:
WE ARE ACTIVELY INTERESTED IN FORGING STRATEGIC BUSINESS & CROSS PROMOTIONAL & SPONSOR ?RELATIONSHIPS. We welcome and invite mutually beneficial business development opportunities.
?ARTBUSINESSDIRECTORY.COM? NETWORK PARTNERS
We would like to hear from you and invite you to partner with us. Here some of the types? of partners we are interested in: Art, Artist, Photographer, Architecture Communities, art related online communities, networks & forums, Art Galleries and Museums, Arts publications, . Art schools, Art, Artists, Photography, Design Associations & Organizations, Artists networks.

ART CONTENT PARTNERS
Art Publications, Art Magazines, Art Media , Art blogs, Art blogging communities, Artists blogs, art writers, blogs for and? about Art, Artist, Photographer, Architecture. Blogs with a substantial creative arts audience.? Art content partners.

PARTNERSHIP INQUIRY
If you are interested in forming a partnership, Sponsorship, Alliance or collaborative relationship with ArtBusinessDirectory.com please contact us using our contact form and we will respond to you promptly. We look forward? to hearing? from you.